The Global Disinformation Order | Article 4
Vulgar Vibes: The Atmospheres of the Global Disinformation Order
Reading time: 5 min
Vulgar and sexist actions and statements are frequently critical for setting the environment within which political discourse takes place. In Brazil during the Jair Bolsonaro era, the use of vulgarity reached new heights, enflaming a popular discourse that was already a polarising and often violent expression of identity politics.
In his speech at the celebrations of the bicentenary of the Brazilian Republic, President Bolsonaro explained to the crowd that had gathered for the solemn occasion that men should get themselves women to stop being unhappy. After demonstratively turning to kiss the First Lady, Michelle, the President declared that he was "imbrochável" – Brazilian slang for having a lasting hard-on. He started chanting "imbrochável, imbrochável, imbrochável…". The people who had gathered joined in. The video of the event quickly spread on social media and into the mainstream news. The vulgarity of the chanting was striking and provocative. It scandalised the prude, broke with the conventions of the celebration, and debased all/any sensibility towards gender. This scene also directs our attention to the importance of the atmospheres underpinning the Global Disinformation Order and to the urgent and challenging question of how this order might be engaged, including through regulatory politics.
Let us pause to consider why Bolsonaro's chanting attracted attention. Clearly, the quality and truth of the information were not the core points. Zealous journalists dutifully proceeded to interview the First Lady, asking her if it was really true that the President was "imbrochável". She assured them it was. That exchange, however, appeared rather absurd and out of touch. No one really cared about the truthfulness of Bolsonaro's affirmation. Preoccupying were the vulgar vibes of the performance and the way they infused the political atmosphere. They enshrined and fuelled the polarised and often violent identity politics of race, indignity, sexual orientation, class, education, religion and more that occupies a central place in Brazil and beyond.They also perpetuated a form of politics where moods rather than arguments matter They also perpetuated a form of politics where moods rather than arguments matter. Bolsonaro and the enthusiastic crowd chanting with him were not deliberating or reasoning about identity politics. They were setting the tone for it. Vibes, tone, mode, atmospheres. We are far away not only from the conventional vocabulary of politics but also from the terms usually associated with the Global Disinformation Order. Considering that Bolsonaro's "imbrochável" chanting is but one of innumerable instances of performances generating masculinist/sexist resonances and, given the all-pervasive character of atmospheric politics, the conclusion is that we need to rethink the terms on which we think about and get involved with disinformation. We need to focus more on atmospheres.
This shift towards a focus on atmospheres is no abstract exercise for academics alone. It is fundamentally important for engaging the Global Disinformation Order. The vibes of vulgarity enshrined in Bolsonaro's chanting not only accentuate polarisation but contribute to a political atmosphere where statements about "having a lasting hard-on" or "grabbing pussies" or posting sexually charged images of yourself (make your own choice from a disturbingly rich repertoire inspired by Salvini, Trump and Putin among many others) have become commonplace. More than setting the tone, the vibes create an environment where debasing images and claims occupy centre stage. Images intimating the rape of former President Dilma as well as rumours about the Labour Party imposing homosexuality on the school curriculum or promoting a baby bottle shaped as a penis are examples from Bolsonaro's 2018 campaign. In this atmosphere, disinformation is not an aberration. It is a logical and crucial part of politics. Wild rumours and conspiracy theories such as those related to Democrats in the US running a child sex-ring in the basement of a pizzeria ("Pizzagate") make sense as contributing to the creation of affective political communities. They feed the flow of vibes infusing the atmospheres sustaining these communities.
Online atmospheres can be – and are − strategically manipulated. Bolsonaro relied on specialised agencies and a range of activists in his 2018 campaign. They ensured that his messages reached the intended audiences. Other politicians, organisations and researchers do likewise.If we want to come to terms with this order, we therefore need to shift attention from issues of information veracity, deep fakes, bots, trolls or the debasing vulgarity of individual statements to the atmospheres in which these emerge and prosper. The "Cambridge Analytica scandal", where a company was systematically manipulating personal data to help those wishing to target specific audiences (potential voters or consumers), has come to epitomise such manipulation. It underscores that the manipulation of atmospheres is not exclusively about infusing them with masculinist/sexist vibes, of course. Rather, it is a widespread manipulation of moods that feed and reinforce a Global Disinformation Order sustained by the perpetuation of the atmospheres on which it thrives. If we want to come to terms with this order, we therefore need to shift attention from issues of information veracity, deep fakes, bots, trolls or the debasing vulgarity of individual statements to the atmospheres in which these emerge and prosper.
So what exactly does this amount to? Working with the atmospheres, redesigning them in order to cut out the vulgar vibes infusing them, including those generated by chanting "imbrochável" at the bicentenary of the Republic. This is obviously a complex task that requires rethinking the operations of the digital infrastructures and their technological affordances. Awareness of the need for such work is extensive.
In politics, those resisting polarisation are trying to shift the atmospheres, working with digital infrastructures. Current President Lula made "love" core to his 2022 electoral campaign and its associated paraphernalia, which were replete with references to "amor" (love in Portuguese). When Lula acknowledged victory on election night, his televised speech opened with references to love. "Love will win" became "Love has won" on his official website: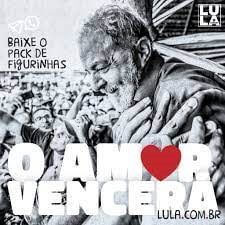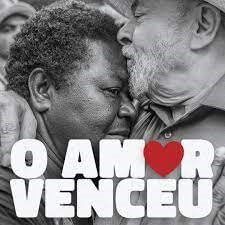 Analogously, many organisations, spanning the full range from the large platforms – the GAFAM – to public institutions, are developing ideas for how to redesign digital infrastructures so as to reduce polarisation and violence. The Brazilian Superior Electoral Court has established a "Permanent Program on Countering Disinformation". In collaboration with a range of actors including online service providers, civil society organisations and political parties, the program adopted a strategic plan with actions discouraging disinformation, inscribing them in the digital infrastructures. These actions include central reporting systems and fact-checking services. They also include a range of measures ensuring "a healthier information environment during elections".
The Brazilian programme for countering disinformation will certainly evolve and require revisions. It is no more a panacea than is Lula's focus on love. However, they are examples of how the Global Challenges of engaging with the atmospheres of the Global Disinformation Order are being tackled and will have to be tackled if we wish to curb the most nefarious consequences of the Global Disinformation Order and instead enhance the other − positive and progressive − role of our Global Information Order.
DEFINITIONS | Some terms in the world of disinformation
Astroturfing
Computational propaganda
Conspiracy theory
Black propaganda
Disinformation
Fake news
Information Manipulation Theory (IMT)
Misinformation
Mute news
Propaganda
Typosquatting
To Top