Issue no. 9 | March 2021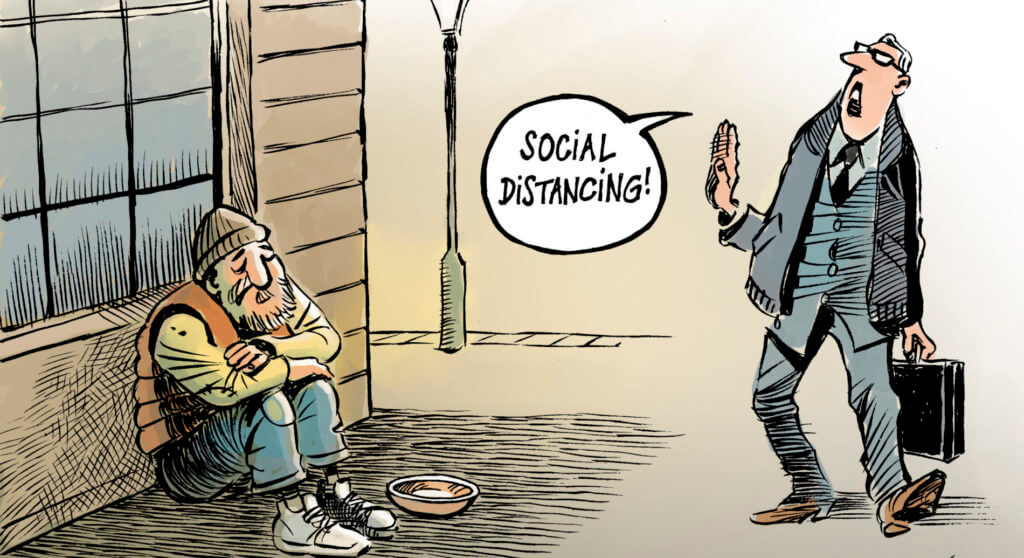 Global Challenges
Issue no. 9 | March 2021
The Moving Fault Lines of Inequality
While poverty has been diminishing in absolute terms and relative income has been growing on a global scale for over two centuries, inequality – as measured by instruments such as the Gini coefficient – has been increasing steadily since the early 1980s. With the financial crisis of 2007, the growing digitalisation of the economy and the current pandemic, global inequality has further worsened, seeing the fortunes of the superrich attaining unprecedented levels and revenue concentrating in the top percentiles of societies.
Concurrently to the aggravation of the social fracture, additional fault lines have been opening or hardening along logics of race, gender, ethnicity and religion. Identarian revendications and logics of difference and exclusion have come to complement, compete with or supersede more traditional struggles for equality in a postmodern and neoliberal context that has normalised inequality, homogenised societies and done away with earlier grand narratives and collective agendas.
The consequences of inequality(ies) are dramatic, as reflected in the polarisation and fragmentation of societies, worsening health and mortality indicators, political tensions and violence, a decline in democracy, and mistrust in state institutions. The objective of the current issue of Global Challenges is therefore – by reverting to the analytical tools of social science – to reflect on the causes behind the multifaceted growth of inequality(ies), anticipate their noxious fallouts and explore potential remedies.